Here to Help!
5/10/2016 (Permalink)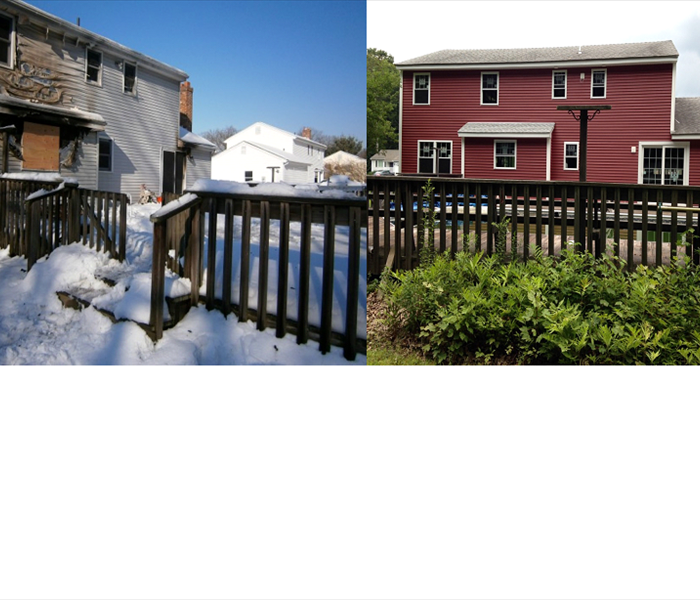 This picture shows the exterior of a home our company helped to rebuild after a fire in South Windsor, CT
Fires are especially devastating. After a fire, your property will likely suffer from not only fire and smoke damage, but also widespread water damage and flooding from firefighting efforts. We understand this is a difficult time.
We're here to help.
We can help alleviate the stress of the claims process. SERVPRO of The Windsors has specialized fire and water damage restoration training and experience. We are the leader in the restoration industry and our professionals are available 24/7. As a national brand we have relationships with most insurance companies to ensure you receive excellent service.
Beginning with a thorough assessment of your home and belongings to negotiating with your insurance company, to completing the rebuild of your home we can guide you through the claims process. SERVPRO of The Windsors is a comprehensive company, our services include:
Pack-outs
Contents cleaning
Dry-cleaning
Residential cleaning
Reconstruction services
After being in the industry for over 30 years and personally experiencing a fire loss, I understand the stress and hardships of suffering from a fire. If any questions or obstacles arise I am available to assist in any way possible. I have included my direct number below; please feel free to call me directly with any questions or to schedule a no-obligation consultation; I'll be happy to share my expertise with you.
Regards,
Antonio Senese